Regular price
Sale price
$ 3.50
Unit price
per
Sale
Sold out
Designed to deeply cleanse and rejuvenate the skin, our Detox Purifying Facial Mask is loaded with all-natural green tea extract and plant collagen.
When applied to the face, our fiber face mask works to remove impurities and excess oil, unclogging pores and preventing breakouts. It can also help to soothe inflammation, redness, and other skin irritation, leaving the skin looking and feeling hydrated, calm, and balanced. With only natural ingredients and never any harsh chemicals or fragrances, this mask is a gentle yet effective treatment for all skin types, including those with sensitive skin.
Why we love it:
Heal acne and detox your pores with green tea's antioxidant properties.
Trust our biodegradable mask to deliver long-lasting hydration.
Repair your skin's natural barriers and neutralize free radicals for a healthy glow.
View full details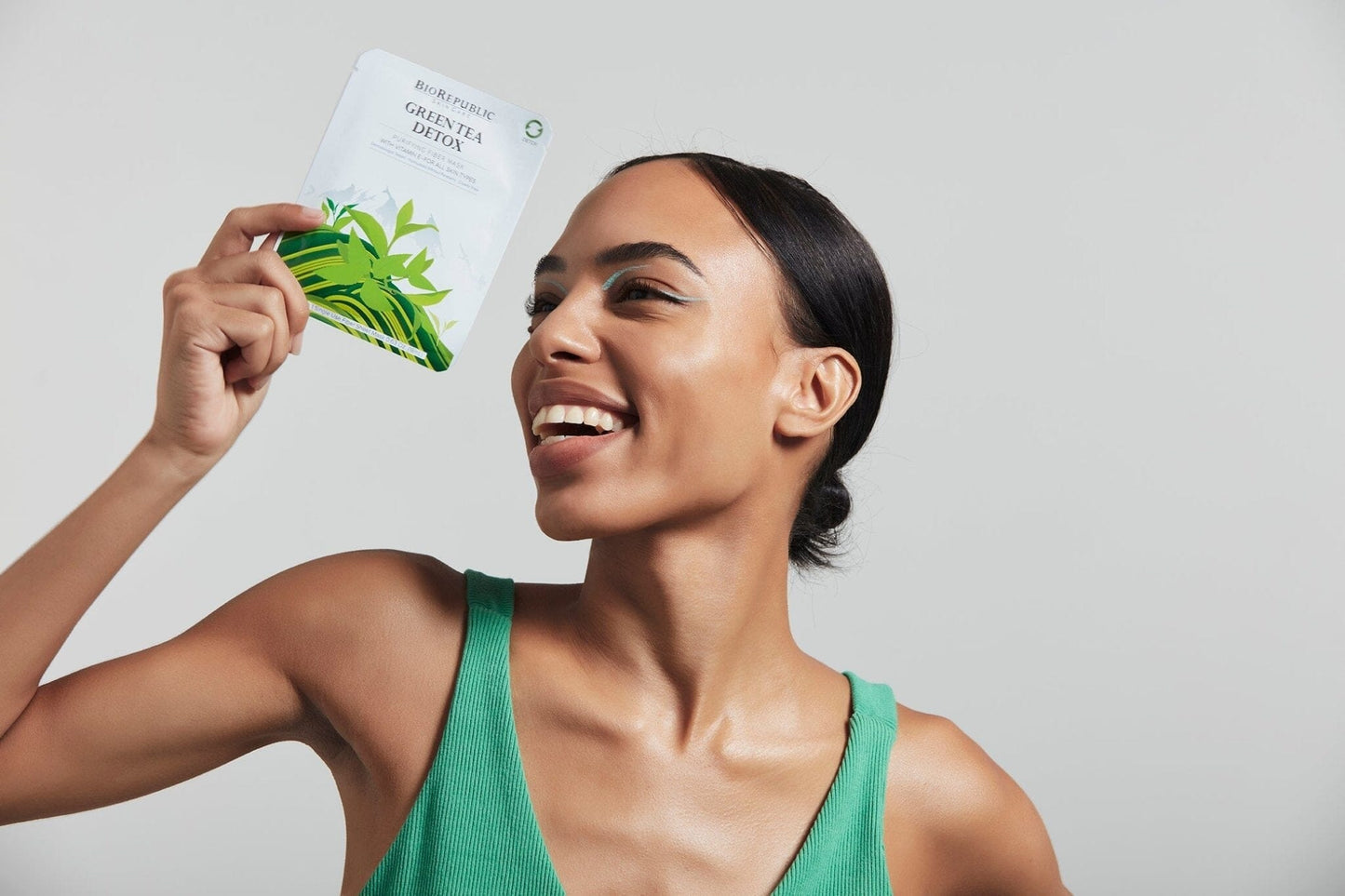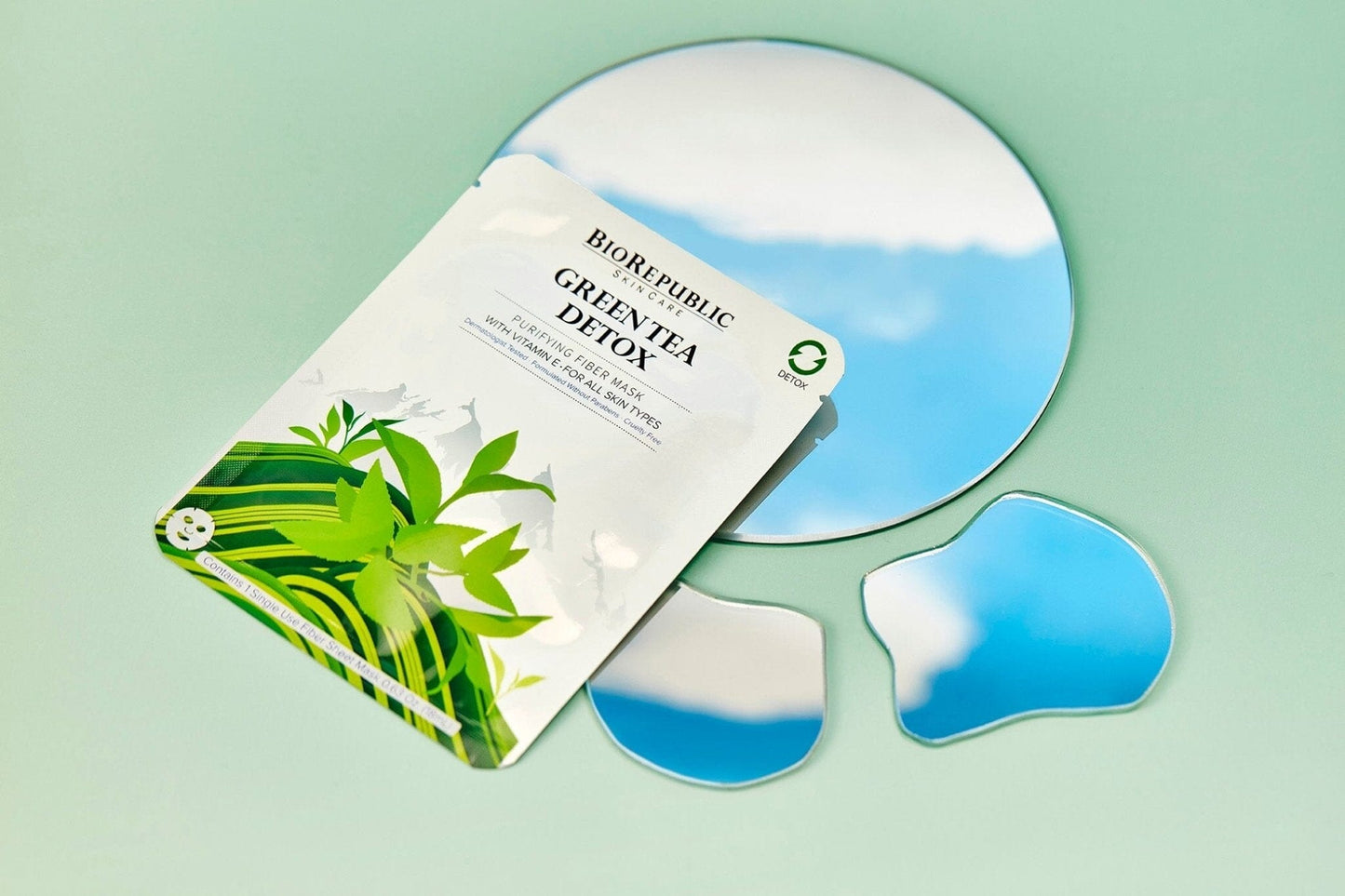 · Delivers vital nutrients
· Boosts antioxidants
· Removes excess sebum to reduce oily skin
· Results in clean, supple, and refined skin
· Contours to your face
Our green tea mask offers a refreshing detox for ALL skin types. It is especially helpful to control sebum production in oily and acne-prone skin.
Gently unfold the mask and apply it on clean skin.
Wear the mask for 15-20 minutes or until dry.
Remove the mask and lightly tap excess product into your skin. No need to rinse!
For best results, use 2-3 times per week.
If you're looking for that extra effort to help fight off the free radicals and purify your skin, our mask is a simple addition to your weekly skincare routine. Our green tea mask can be used at any time of day. Start your morning with fresh, detoxed skin, or relax and repair your skin after a long day.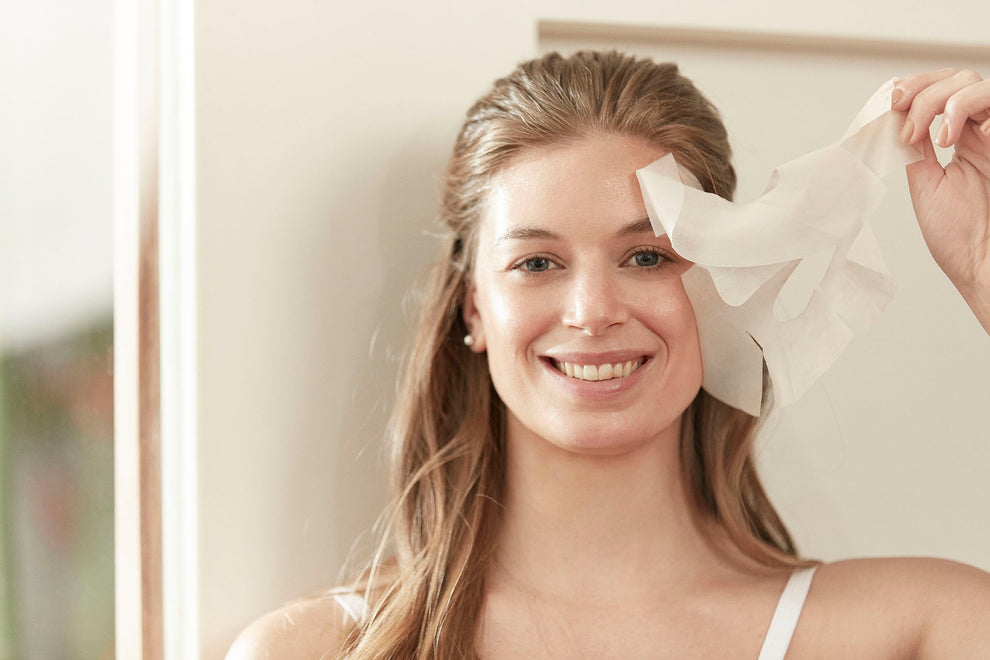 A Super Ingredient in Health & Wellness
With high levels of antioxidants, green tea has long been celebrated for its amazing healing and anti- inflammatory properties. You can, of course, enjoy its innovative benefits while sipping on a glass of green tea, but here at BioRepublic, we tend to focus on its ability to detox and purify your skin with topical application.
Experience a Green Tea Skin Detox
We all face exposure to UV light and dirty air throughout the day. These toxins along with other internal and external factors produce free radicals
that irritate your skin, trigger breakouts, and contribute to premature aging.

The good news is, our Green Tea Mask is an effective and easy way to heal your acne, detox your pores, and stop these factors from ever affecting your skin.
· Formulated without Parabens, Sulfates, Pthalates, and Triclosan.
· Clean, Effective, Cruelty-free.
· Vegan.
· Dermatologist tested for safety.
· 100% Biodegradable Sheet Mask.
A NATURAL INGREDIENT LIST THAT DELIVERS MAXIMUM RESULTS.
Water, Glycerin, PEG/PPG-17/6 Copolymer, Panthenol, Camellia Sinensis Leaf Extract, Xanthan gum, PEG-60 Hydrogenated Castor Oil, Phenoxyethanol, Chlorphenesin, Natto Gum, Allantoin, Erythritol, Caprylyl Glycol, Hydroxyethylcellulose, 1, 2-Hexanediol, PEG-14M, Tocopheryl Acetate, Propanediol, Disodium EDTA, Fragrance, Dipotassium Glycyrrhizate, Illicium Verum (Anise) Fruit Extract.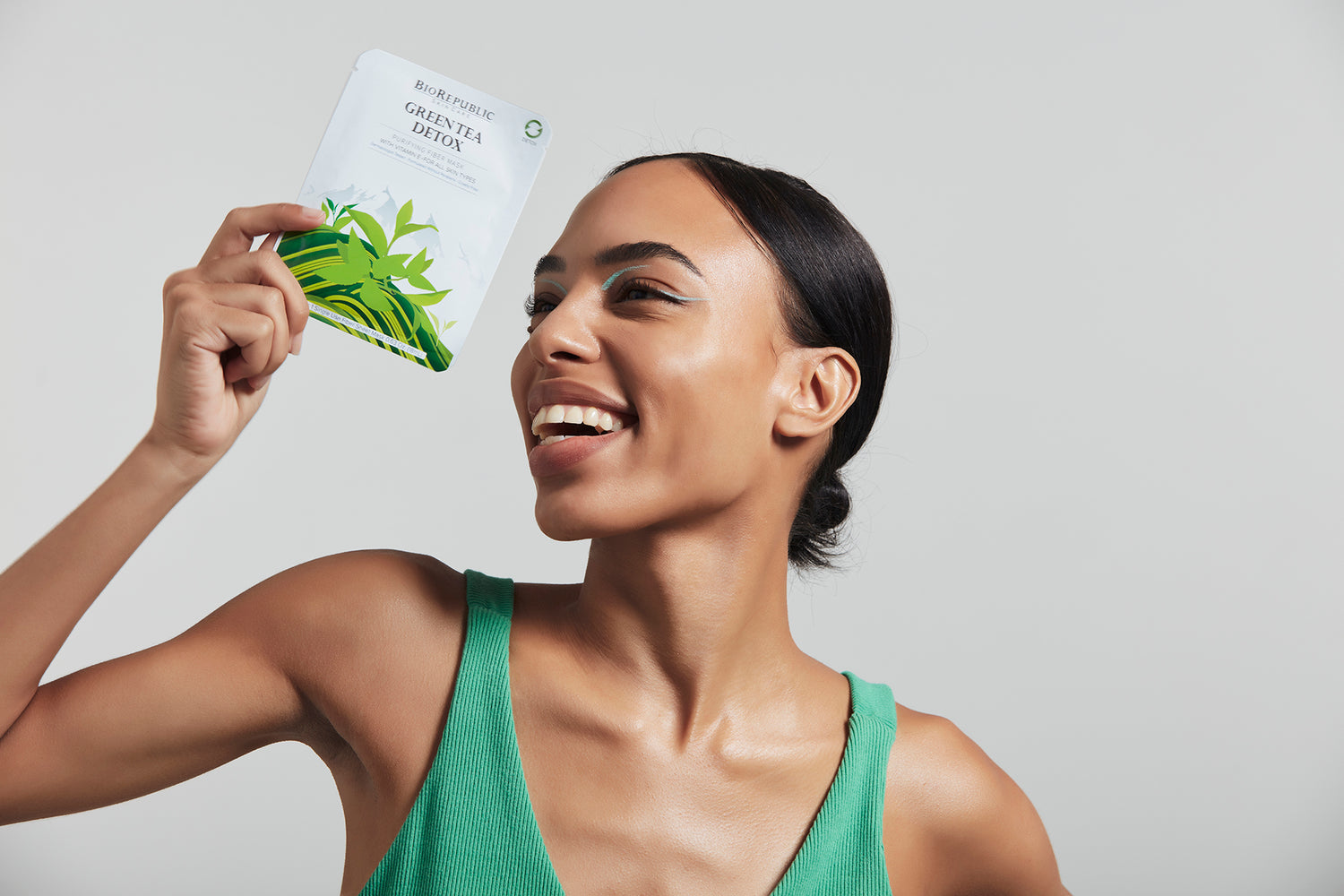 Clean Beauty Should Be Simple
With BioRepublic, effective skin treatments are more affordable, simple, and reliable than ever. Experience the power of green tea with our biodegradable Green Tea Mask, perfect for every skin type. Whether you're looking to hydrate dry skin, control acne breakouts, or reduce excess oil, the Green Tea Detox Mask will restore and refresh.