Regular price
Sale price
$ 3.50
Unit price
per
Sale
Sold out
With essential nutrients in a convenient and biodegradable sheet mask, our Aloe Rescue is key to maintaining healthy skin. This mask is infused with natural aloe vera extract, phytocollagen, and vitamin E to moisturize and restore any skin type. Whether you're soothing after sun exposure, hydrating dry skin, or red and irritated skin, our aloe rescue can provide immediate and long-lasting results.
Why we love it:
Biodegradable fiber sheet

No harsh chemicals

Clean and subtle fragrance
View full details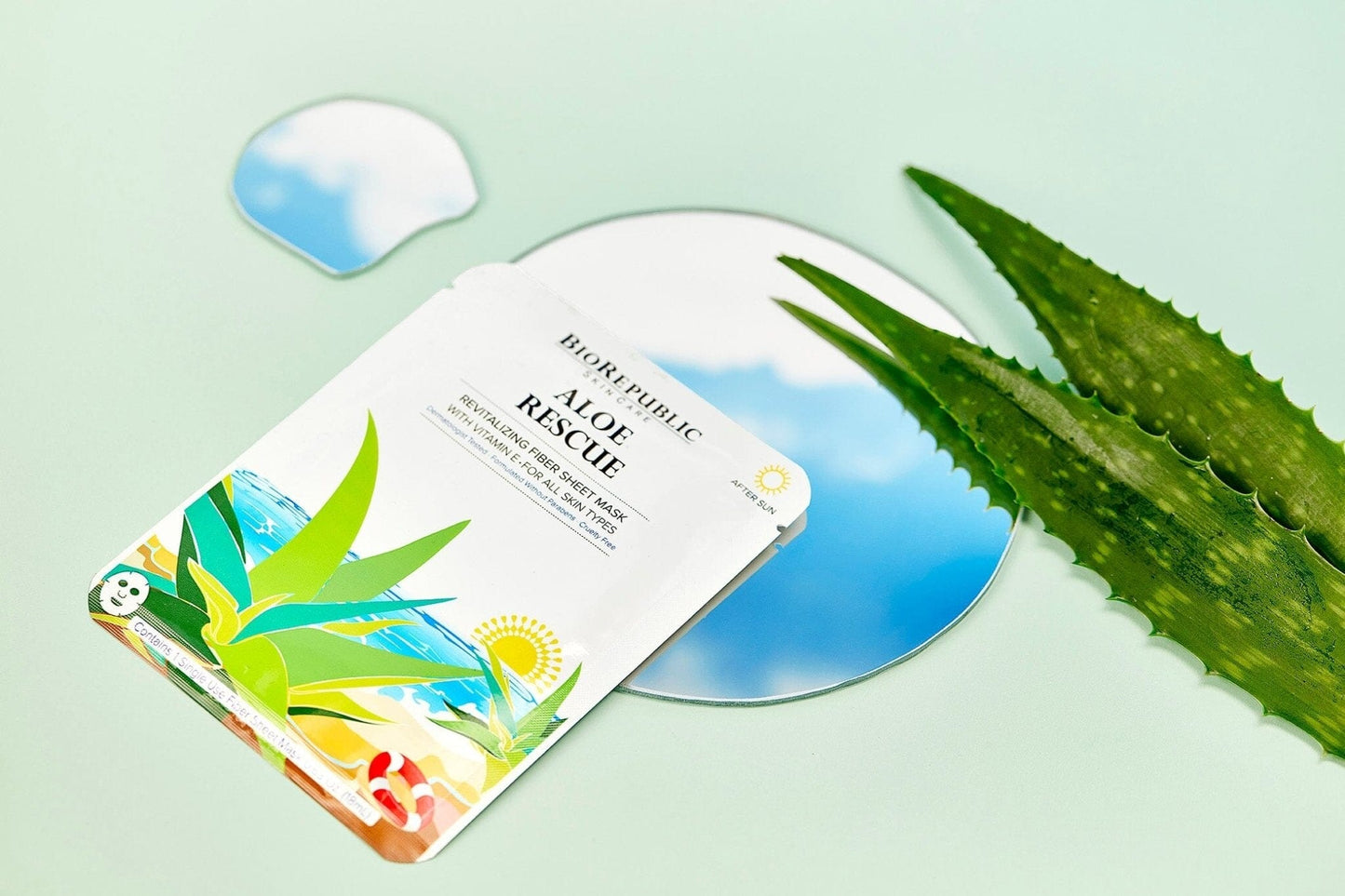 · Soothing properties to fight inflammation and redness
· Restores your skin barrier after sun exposure
· Contours to your face
· Delivers essential nutrients to your skin
· Offers long-lasting plumpness and hydration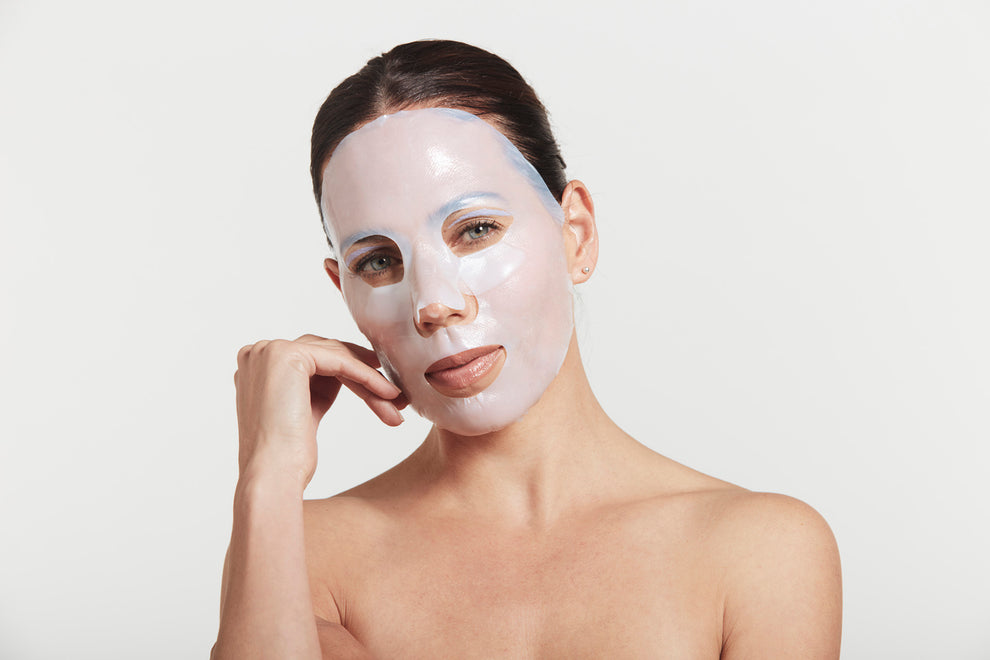 With natural and non-irritating ingredients, our aloe vera face mask can be used on ALL skin types. Aloe gel is especially useful on sensitive skin as its anti-inflammatory properties help to soothe and restore any irritation.
1. Gently unfold the mask and apply on clean skin.
2. Wear the mask for 15-20 minutes or until dry.
3. Remove mask and lightly tap excess product into skin. No need to rinse!
4. For best results, use 2-3 times per week.
This aloe vera mask is great at any time of day. Hydrate and nourish in the morning or restore and rescue after a long day in the sun.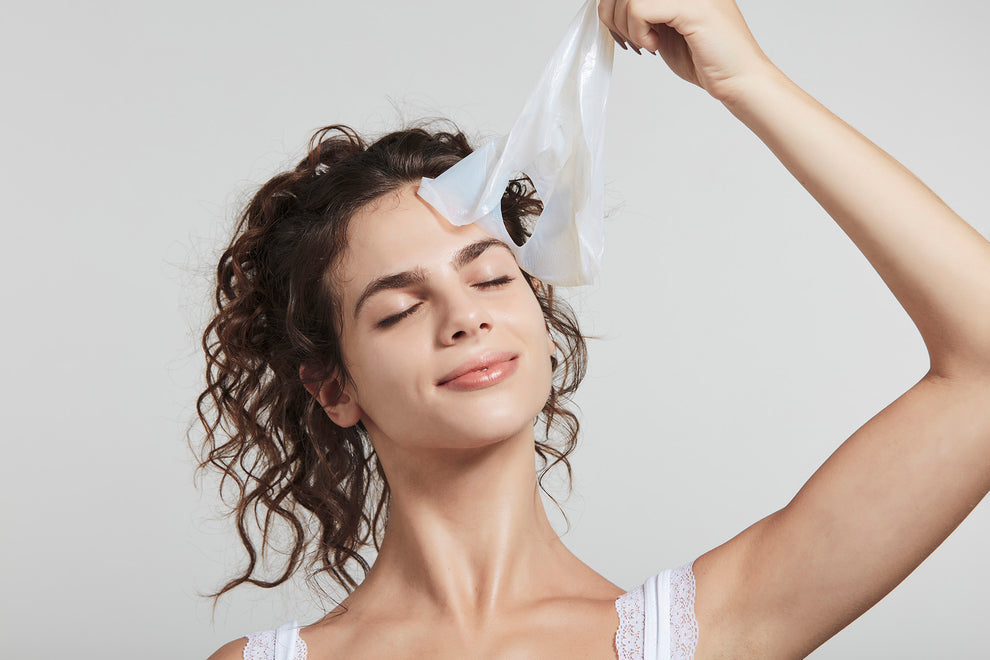 Rescue Your Skin
We all face sun exposure on a daily basis. To fight the irritation and long-term effects, we must incorporate the right skincare ingredients into our routines. For an effective and revitalizing facial at home, our aloe face mask is here to the rescue. No matter what skin type, our mask uses clean ingredients that are easily absorbed by the skin for effective nutrients and long-lasting hydration you can rely on.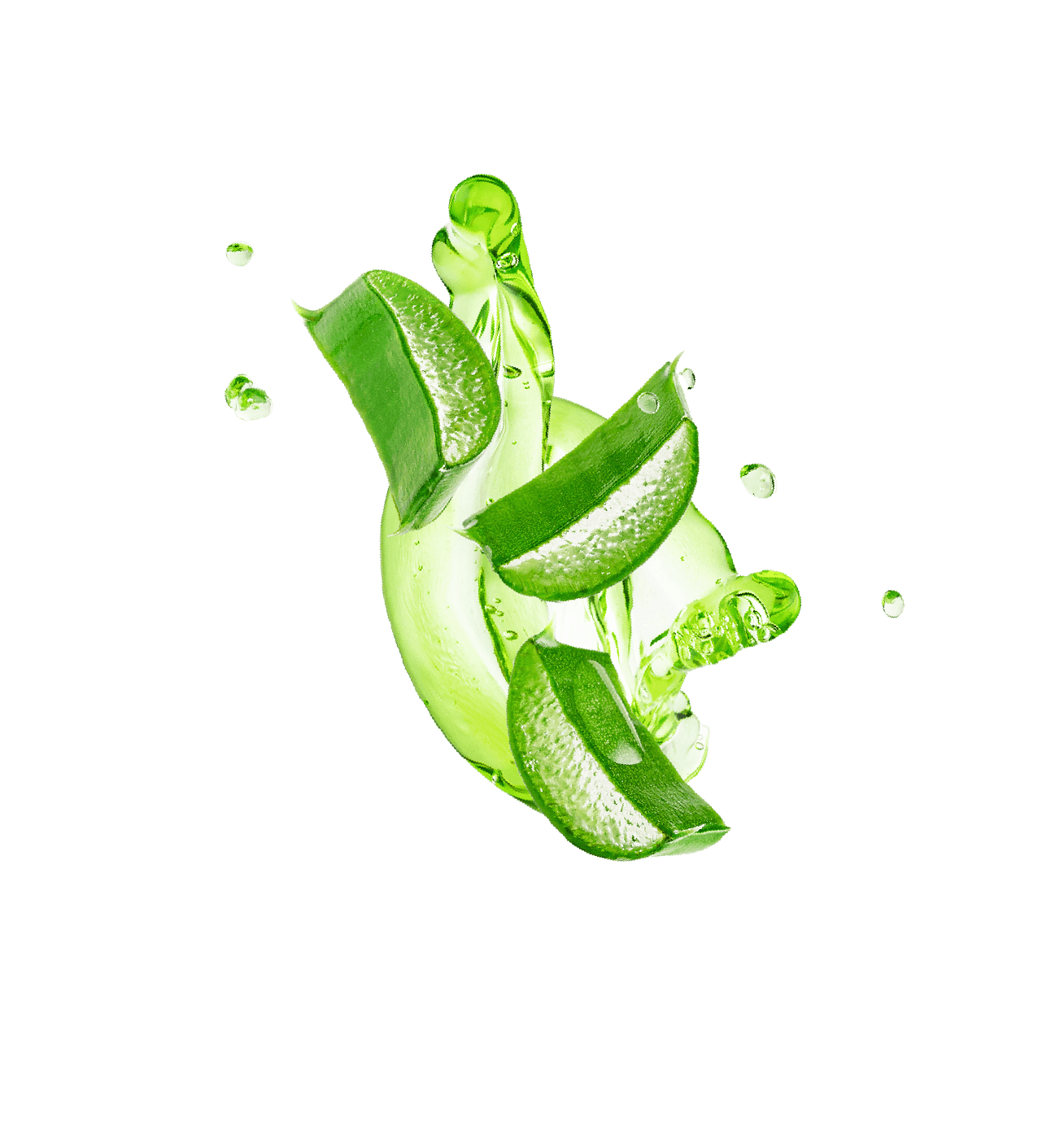 Nature's Healing Ingredient
The gel from aloe vera leaves is rich in vitamins, minerals, and antioxidants that can benefit the skin in various ways. For one, aloe vera is a natural moisturizer that can help soothe and hydrate. It is particularly beneficial for people with dry and sensitive skin as it can help alleviate dryness, redness, and irritation. Both aloe vera gel and vitamin E can also help reduce inflammation and promote wound healing, making them popular ingredients in skincare products aimed at treating acne, sunburns, and other skin conditions.
· Formulated without Parabens, Sulfates, Pthalates, and Triclosan.
· Clean, Effective, Cruelty-free.
· Vegan.
· Dermatologist tested for safety.
· 100% Biodegradable Sheet Mask.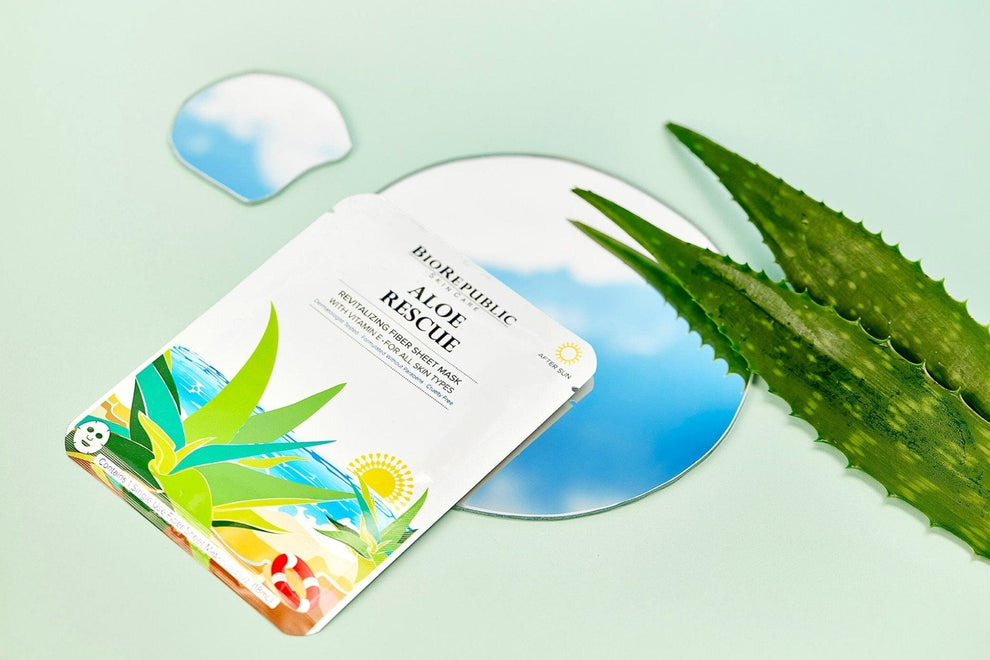 A NATURAL INGREDIENT LIST THAT DELIVERS MAXIMUM RESULTS.
Water, Glycerin, PEG/PPG-17/6 Copolymer, Panthenol, Xanthan Gum, Aloe Barbadensis Leaf Juice, PEG-60 Hydrogenated Castor Oil, Phenoxyethanol, Chlorphenesin, Erythritol, Allantoin, Hamamelis Virginiana (Witch Hazel) Water, Camellia Sinensis Leaf Extract, Natto Gum, Caprylyl Glycol, Hydroxyethylcellulose, 1, 2-Hexanediol, Fragrance, Disodium EDTA, Propanediol, Tocopheryl Acetate, PEG-14M, Dipotassium Glycyrrhizate, Illicium Verum (Anise) Fruit Extract.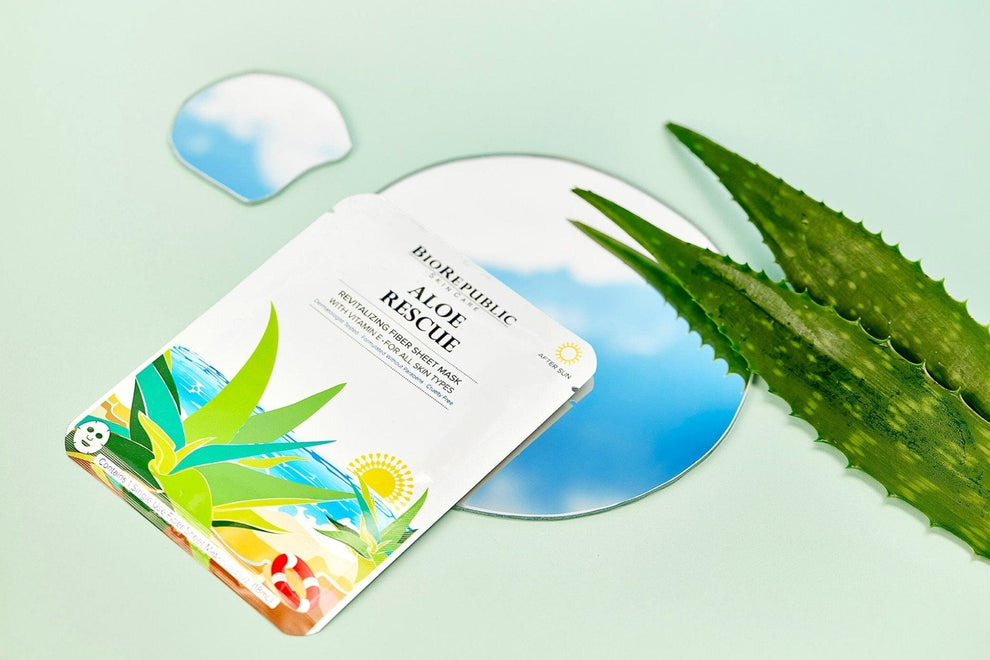 Clean Beauty Should Be Simple
Redefining clean beauty, our goal is to empower everyone to make conscious decisions about their skin and skincare routine. Much like all BioRepublic skincare products, our Aloe Rescue Facial Mask is an affordable, easy-to-use skincare solution that aims to encourage and restore healthy skin.