Regular price
Sale price
$ 10.00
Unit price
per
Sale
Sold out
Hydrated skin will make all the difference, improving texture and elasticity while helping you maintain a healthy skin barrier. With a combination of coconut water, fig fruit extract, and snow mushroom extract, BioRepublic's Hydrating Facial Mask is the simple solution to dewy, healthy skin. With the first USDA organic sheet mask on the market, you can rely on BioRepublic's biocellulose mask to deliver immediate hydration, plumping, and a healthy glow that lasts all day.
Why we love it:
Long-lasting hydration
Works great on any skin type
USDA-certified organic ingredients

USDA Certified Organic Ingredient
View full details
· Immediate hydration from high-quality ingredients including coconut water, fig fruit extract, and snow mushroom extract
· Plumps the skin leaving skin tone and texture looking better than ever
· Provides long-term repair and a lasting glow
Our Hydrating Mask can provide plump, hydrated, and glowing skin for ALL skin types. It is especially beneficial for dry skin, helping your face better retain the moisture it needs to thrive. With all-natural ingredients and never any harsh chemicals or fragrances, the Hydrating Face Mask is also great for those with sensitive skin.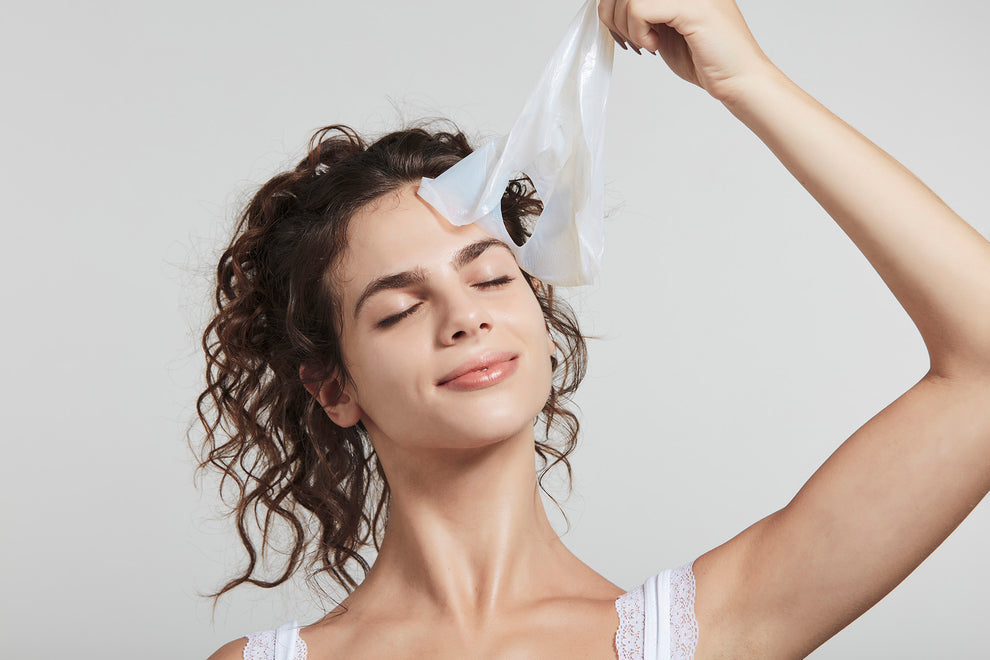 Remove the mask from the packaging and unfold it. Make sure to peel off the protective layers from BOTH sides of the mask.
Press the mask onto the contours of your face. Relax and wear for 15 minutes or until the serum is fully absorbed.
Remove and dispose of the mask. Massage excess serum into the face, neck, chest, and back of the hands. No need to rinse.
Use 2-3 times per week or as needed for best results.
Deliver essential moisture to your skin at any point of the day. Our Hydrating Mask will provide long- lasting hydration leaving your skin feeling and looking its best.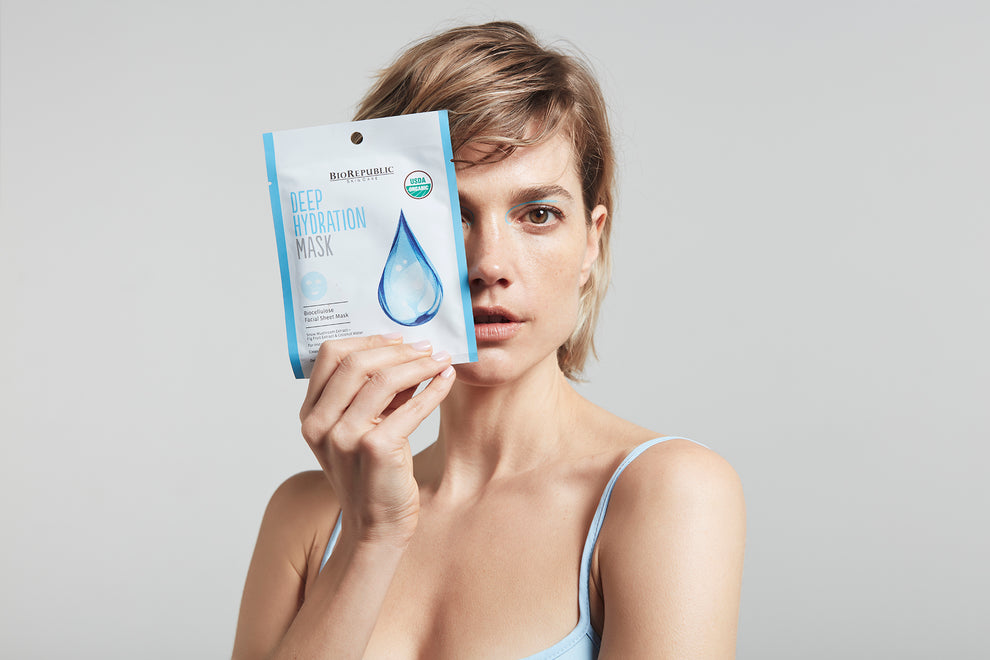 Maintaining Moisturized Skin
When properly moisturized, skin is more supple, plump, and resilient. Hydrated skin is less prone to cracking, flaking, and fine lines.
Keeping your skin hydrated is not as easy as it may seem. After a long day, you might find yourself and your skin feeling dull, dry, and in need of a revival. Our Hydrating Facial Mask is the simple solution to deliver the nutrients and hydration your skin is begging for.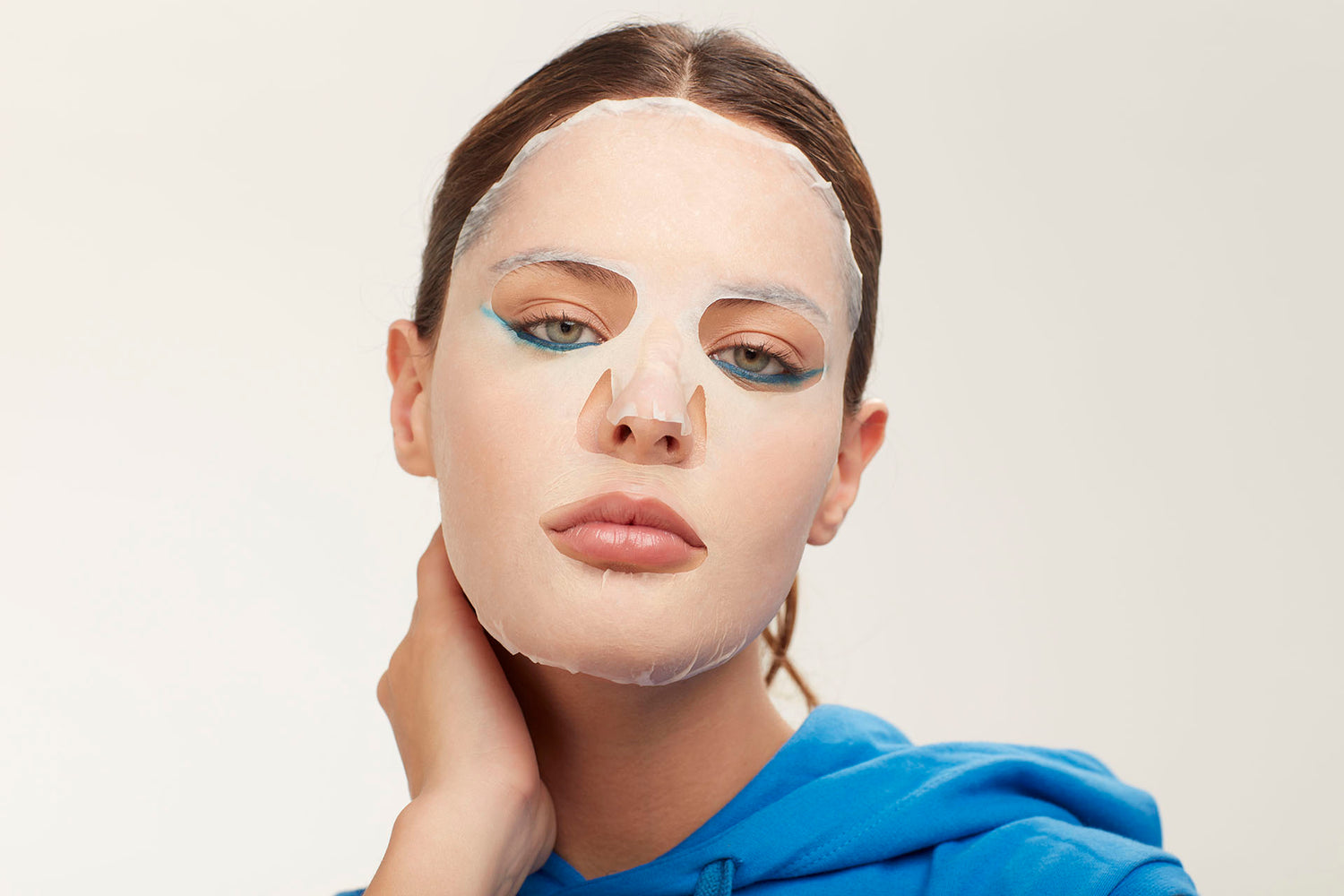 Innovative Ingredients Deliver Lasting Hydration
Our moisturizing face mask concentrates the most effective ingredients to repair your moisture barrier and improve the look and feel of your skin. Used as an active ingredient, snow mushroom extract is celebrated in eastern culture for its ability to create youthful, plump skin. Coconut water and fig fruit extract round out the formulation to provide antioxidants, fight free radicals, and deliver that dewy glow we all love.
· Clean, Effective, Cruelty-free.
· Vegan.
· Dermatologist tested for safety.
· 100% Biodegradable Biocelullose Sheet Mask.
A NATURAL INGREDIENT LIST THAT DELIVERS MAXIMUM RESULTS.
Aloe Barbadensis Leaf Juice, Glycerin, Cocos Nucifera (Coconut) Fruit Water, Aqua, Leuconostoc Ferment Filtrate, Solanum Tuberosum (Potato) Starch, Tremella Fuciformis Sporocarp Extract, Ficus Carica (Fig) Fruit Extract, Xanthan Gum, Inulin, Potassium Hydroxide, Helianthus Annuus (Sunflower) Seed Oil, Sea Salt, Simmondsia Chinensis (Jojoba) Seed Wax.
Clean Beauty Should Be Simple
At BioRepublic, our goal is to empower you to make conscious decisions about your skin and skincare routine. Much like all BioRepublic skincare products, our Hydrating Sheet Mask is affordable, effective, easy to use, and best of all, environmentally friendly. Let us help you achieve the glowing skin you deserve.