BB and CC creams, snail slime, cushion compacts, sheet masks. The impact the South Korean beauty scene has on the rest of the world is hard to underestimate. In 2020, the total revenue in the South Korean cosmetics market reached $1.6 billion.  
K-Beauty (or Korean Beauty) turned out to be highly contagious. Since achievements Koreans have made in the industry are impressive, men and women all over the world are taking full advantage of them.
So what is the story behind K-Beauty? Let's take a closer look.
---
South Koreans are widely known for their fixation on outward appearance. Some people call the country "the capital or plastic surgery". Korean beauty standards are extremely high. They date back to World War II when many countries in East Asia were influenced by western countries.
Since anything western became an etalon of beauty, South Koreans embraced:
Light/bright skin

Double eyelids

Slim noise

V-line face
To achieve these new standards, people started relying on cosmetics and plastic surgery. South Korea has the largest plastic surgery per capita ratio in the world. However, many men and women still try to avoid drastic measures and rely on cosmetics.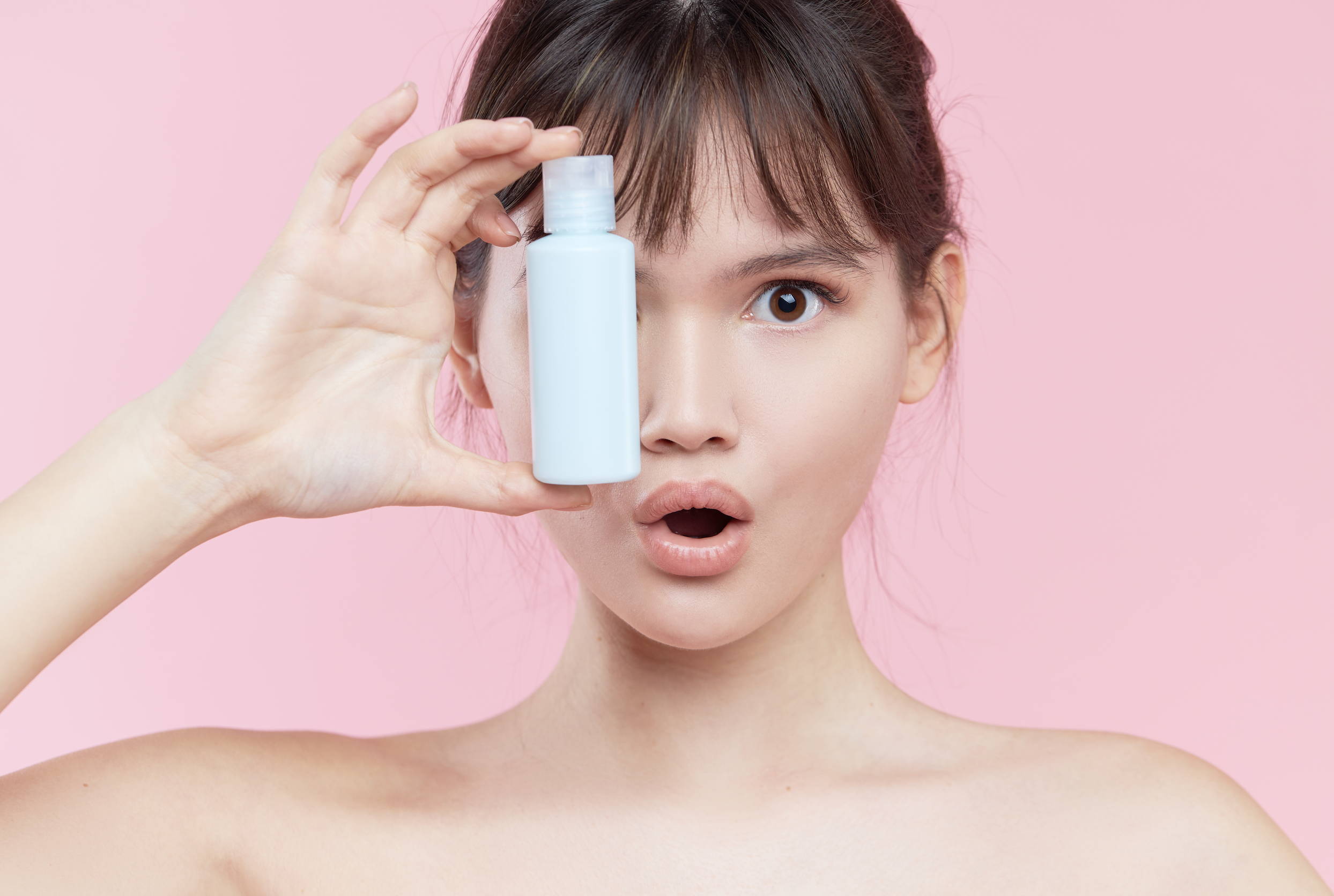 South Korean Cosmetics and Skincare Industry

---
France and Japan are hardly the only leaders in the beauty product arena anymore. South Korean cosmetics and skincare industry is huge, fragmented, and highly competitive.
Beauty became a big part of South Korean culture. That's why consumers have high standards for beauty products. Brands are constantly under pressure to create new and effective merchandise.
The race for innovations and efficiency gave South Koreans an edge on the global market. They offer unique products, which North American companies don't produce.  
---
What sets the Korean market apart from the beauty industry in other countries is functional cosmetics. They have a set of regulations for manufacturing such cosmetics as skin brightening, sun protection, and anti-wrinkle products.
South Korean companies are spending millions of dollars on functional cosmetic research. As a result, consumers see more and higher-quality products.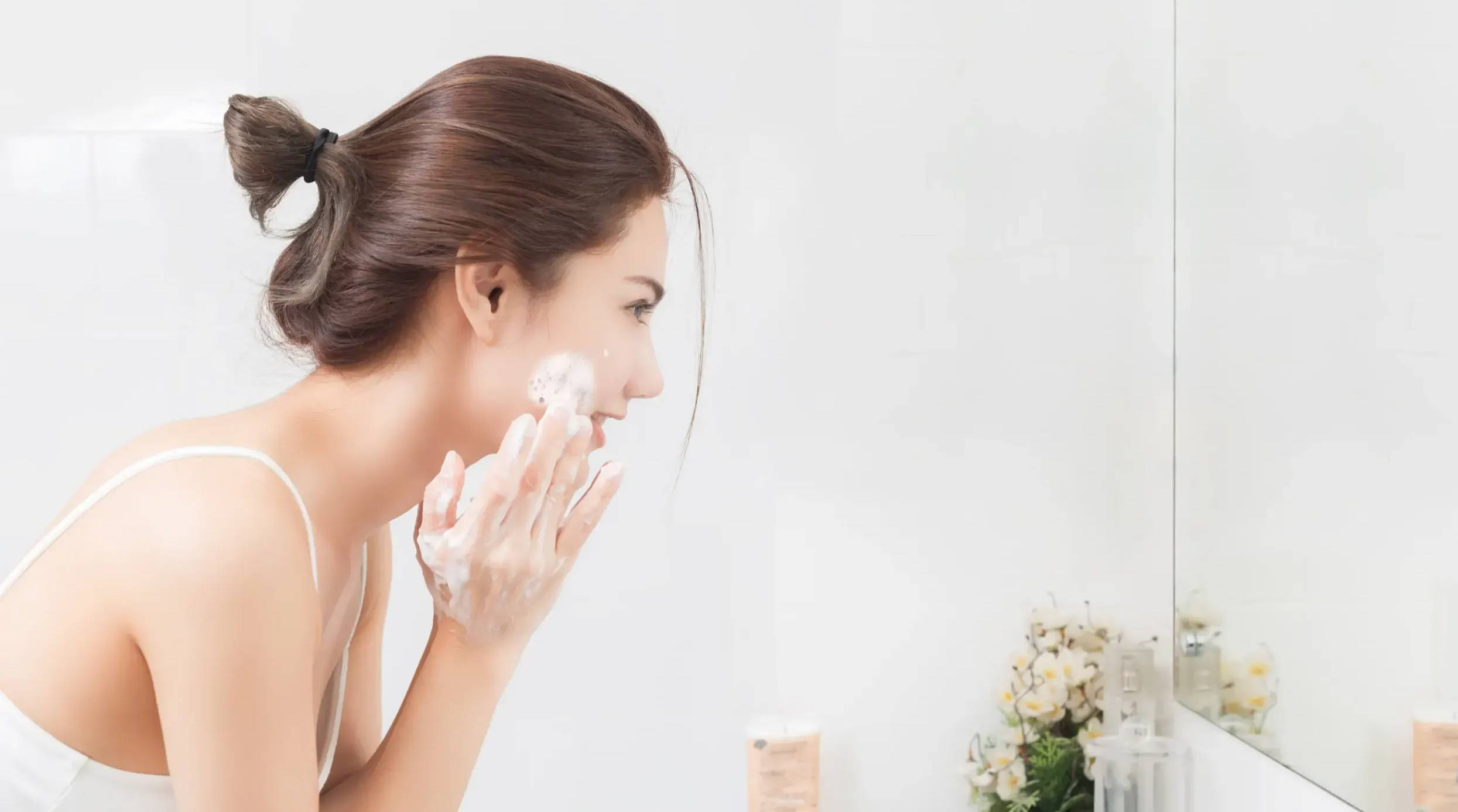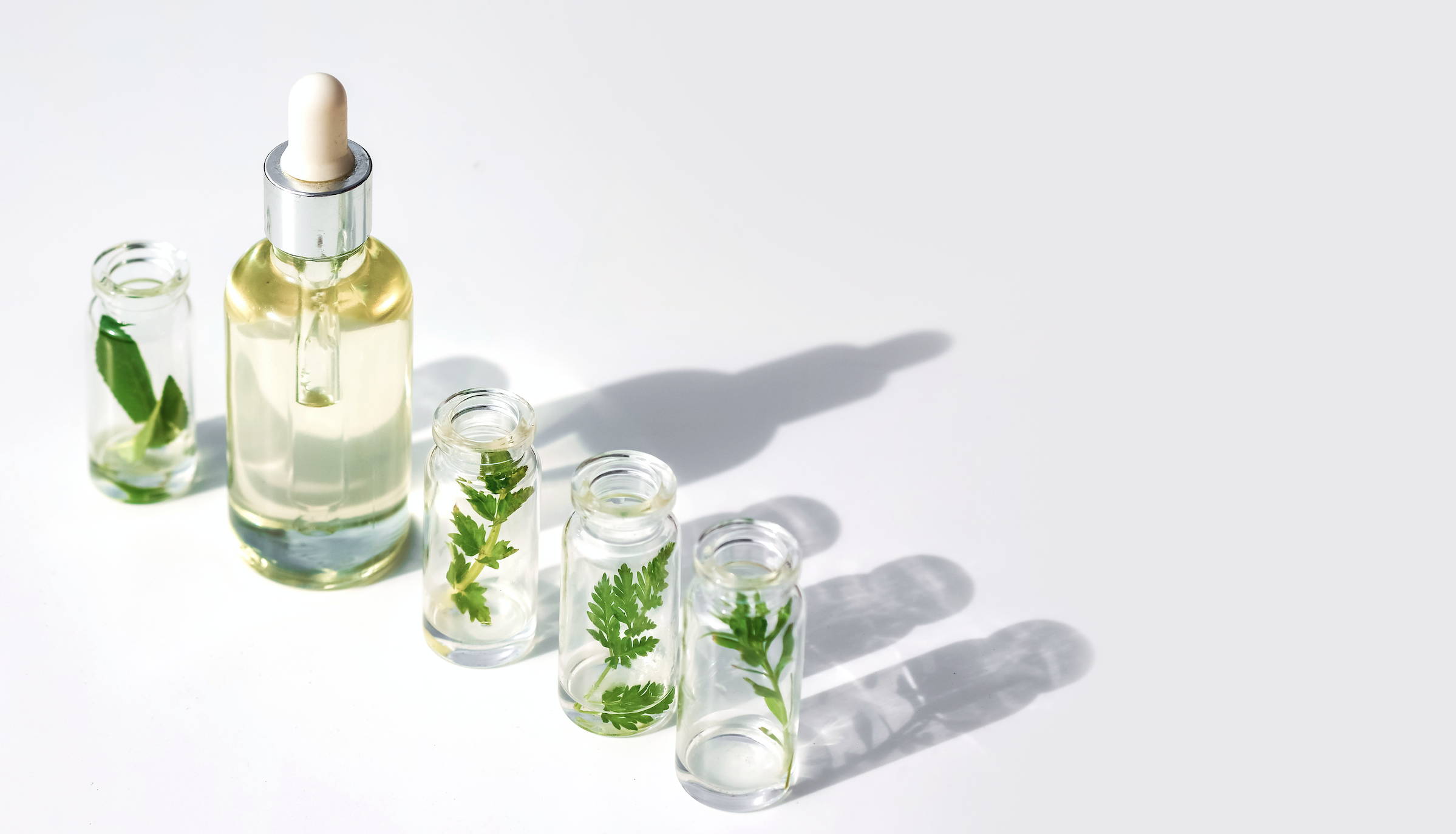 ---
Similar to functional cosmetics, South Korean brands pay special attention to cosmetics with therapeutic benefits. So-called "cosmeceuticals" contain traditional Korean herbs, extracts, and unusual ingredients like snail slime.
These products don't just benefit the skin by moisturizing, they can treat it by reducing inflammation or offer sun protection.
---
South Korean men are just as affected by the beauty trends as women are. That's why local brands are working hard to cater to the demand. Thanks to them, men all over the world are getting access to a variety of makeup and skincare products.
While western beauty product manufacturers create products for men as well, the diversity is hardly similar to what South Korean brands offer.
Why are K-Beauty products so popular?
High-quality

Innovation

Diversity

Unique offerings

Smart digital marketing strategy
Korean brands don't allow the feeling of novelty to pass. To stay ahead of the competition and cater to the growing needs of the target audience, these companies strive for the top positions on the global beauty market. Many of them are starting to succeed.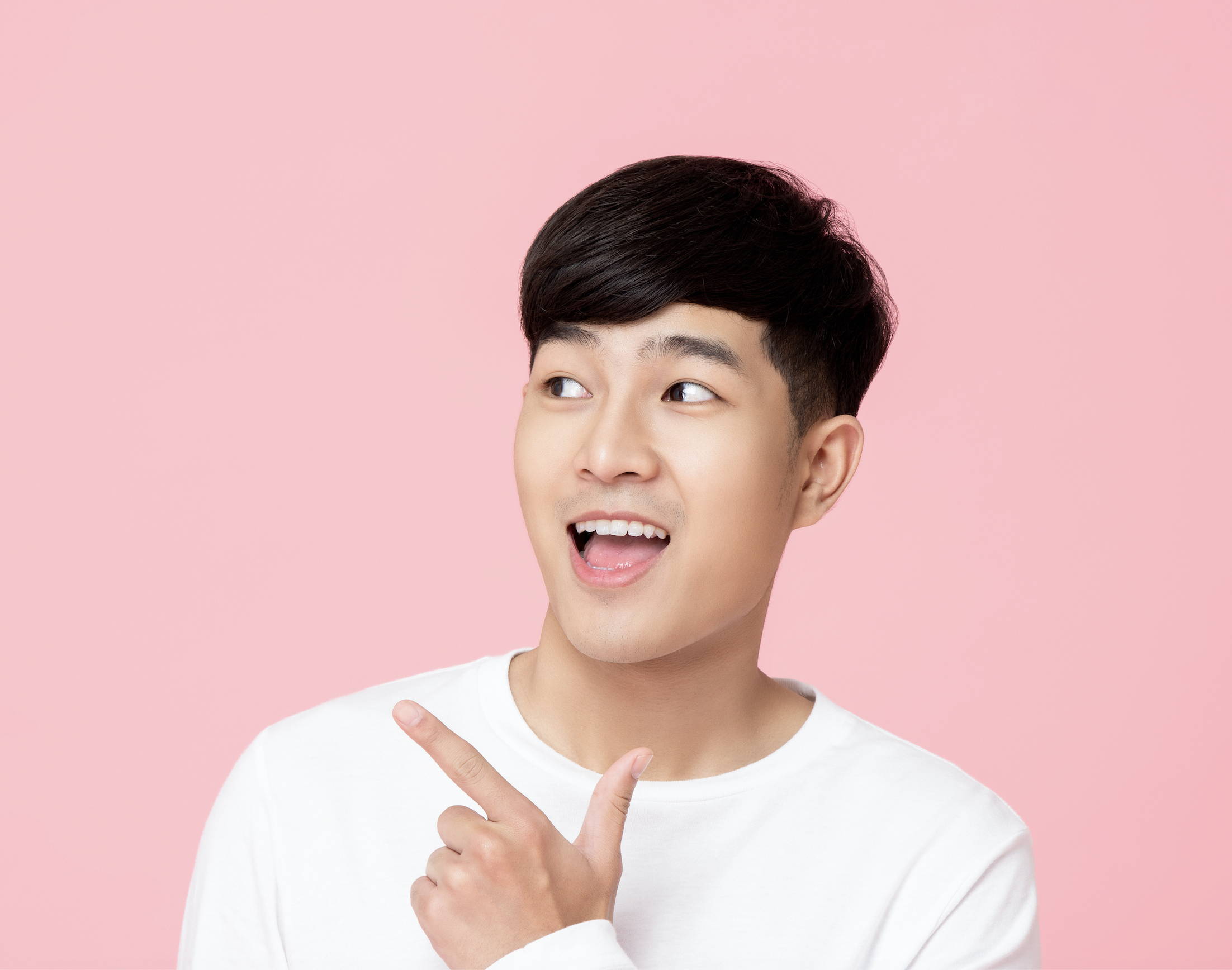 South Korean 10-Step Beauty Routine
The 10-step beauty routine started with South Koreans' cultural desire for healthy and beautiful skin. Now, it's backed by years of scientific research. The key to this routine is knowing which products do what for your skin and using them in the right order.
This 10-step approach became a hallmark of K-beauty in the west. While North American men and women still experience certain stigma related to plastic surgery, they embrace new beauty products readily.
Oil Cleanser

— Koreans recommend cleansing the face twice. The first step is using an oil cleanser.

Water-based cleanser

— This cleanser gets rid of everything the oil cleanser didn't, like dirt and sweat.

Exfoliator

— This step removes dead skin cells. However, many cosmeticians don't recommend using exfoliator daily to avoid skin irritation.

Toner

— Unlike American toners, Korean products create a thin layer of moisture to regulate the skin's pH balance and soften it for the next steps.

Essence

— This product moisturizes the skin and makes the absorption of the following products easier.

Treatments

(serum, boosters, ampoules) — Treatments moisturize and nourish your skin. They often come highly concentrated and may not be suitable for daily use.

Sheet mask

— These masks are very diverse. Generally, they provide another layer of serum and/or moisturizer.

Eye cream

— The product moisturizes the skin around your eyes and reduces fine lines.

Moisturizer

— This product moisturizes the rest of the skin on your face.

Sunscreen

— offers sun protection for your skin. Try to opt for

at least 50 SPF
While the 10-step beauty routine is effective, Americans aren't always happy to follow the complicated regimen. Many people work out personal routines based on the same algorithm. Some simply stick to what they did before but switch to Korean products.
K-Beauty in the U.S.A
What started as a western influence on Asian countries turned into an Asian influence on western countries. However, in the U.S.A., K-beauty took on a different form.
Since the majority of Americans already have what South Koreans are striving for, they take advantage of the cosmetics and skincare products for improvement.
Simplicity in skincare is always trendy. Instead of following a lengthy beauty routine, it's always tempting to use an all-in-one product.
South Korean brands are catering to these wishes by producing cosmeceuticals. They also come up with such multi-purpose products as CC and BB creams with SPF or purifying and nourishing sheet masks.
Critique
K-beauty is often criticized for putting too much pressure on people to look a certain way. In the U.S.A., it doesn't have the same effect.
Both men and women look at K-beauty products as a way to improve their skin rather than change their appearance drastically.
Taking Full Advantage of K-Beauty Products
The fight for the perfect appearance led South Korean brands to create high-quality skincare and cosmetic products. Today, people all over the world are taking full advantage of their innovative and diverse approaches.
If you haven't tried K-beauty products before, you may be missing out on excellent skincare. If you decide to start with sheet masks, don't hesitate to contact us at any convenient time.  
---
Get that K-Beauty you always wanted
---