Regular price
Sale price
$ 6.50
Unit price
per
Sale
Sold out
Say goodbye to puffy eyes and dark circles and hello to a brighter, more youthful appearance with our clinically designed under-eye treatment that repairs late-night damage and impedes the signs of stress and aging. Each Lost Baggage pack contains two pure biocellulose under eye patches that deliver a restorative infusion of peptides, hyaluronic acid, squalene and rose water. Refresh and hydrate your under-eye area on the go or at home with the most convenient and effective under-eye mask on the market.
Why we love it:
Great for all skin types

Can be used anywhere and everywhere

Offers long-lasting hydration and repair
View full details
· Provides a multi-hydrating dose of hyaluronic acid that locks in moisture on and beneath the skin's surface
· Delivers a swift blow to wrinkles, bags, and dark circles
· Made from 100% pure biocellulose hydrogel material that absorbs and locks in moisture
· No harsh chemicals, fragrances, or preservatives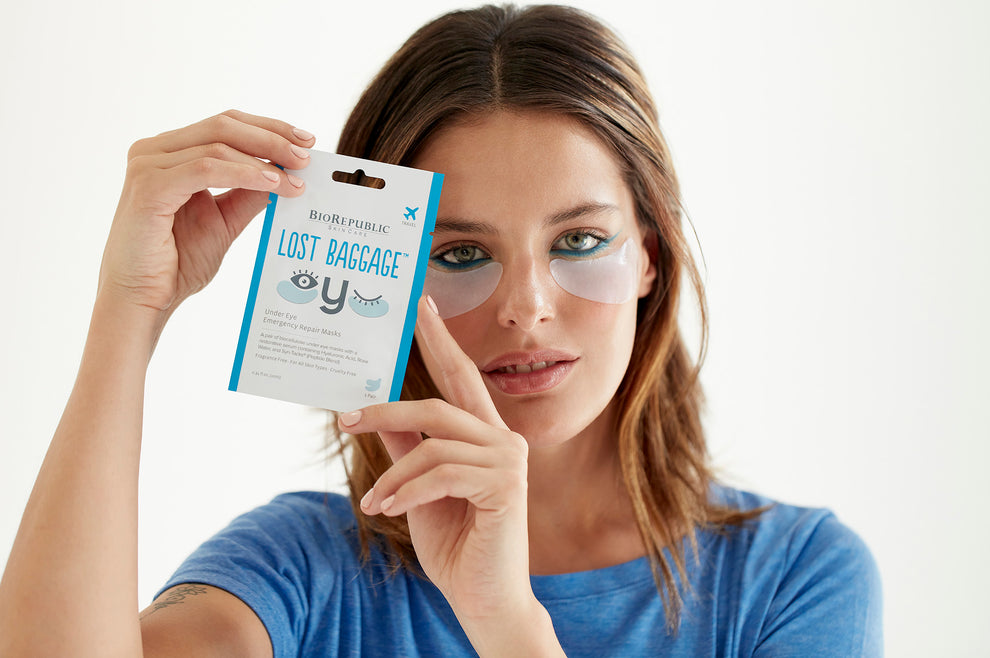 With clean and effective ingredients, our Lost Baggage Eye Patches can be used to refresh and repair ALL skin types including sensitive skin.
1. Remove one layer of backing and apply to clean skin just beneath the eye. Then peel away the remaining layer of backing.
2. Wear the eye masks for 15-20 minutes or until the serum is fully absorbed.
3. Remove and massage excess serum into skin. No need to rinse!
4. For best results, put it in your fridge two hours or the night before use it.
5. Use 2-3 times per week or as needed.
Use our Lost Baggage treatment at any time of day! Wake up your eye area in the morning, brighten your dark circles before an event, or restore your skin after a stressful day.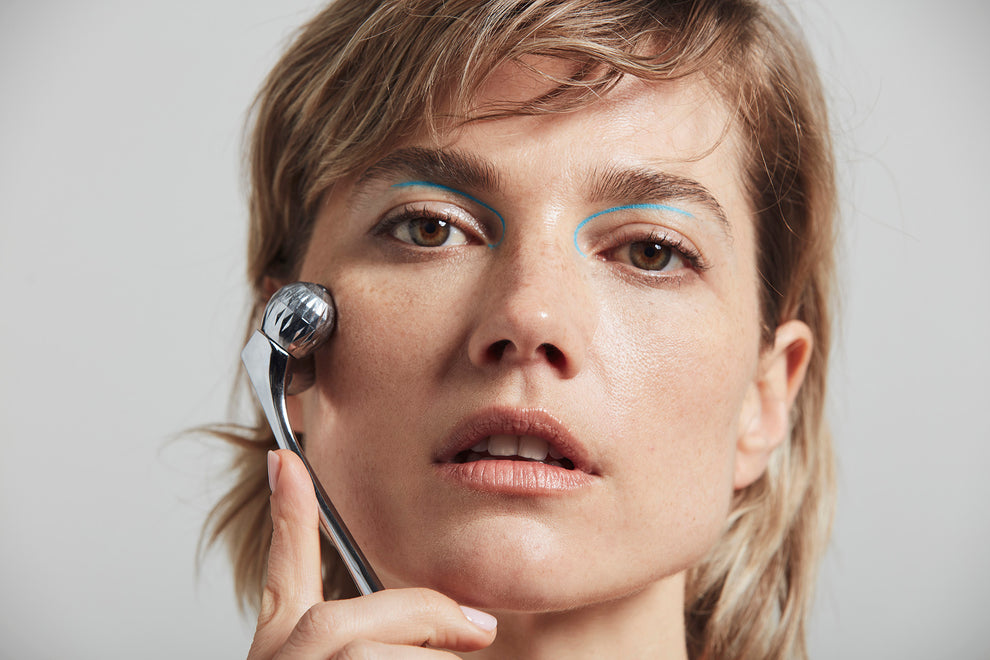 Revitalize Your Eyes
As one of the most sensitive, delicate parts of our bodies, the under-eye area is particularly prone to fine lines, wrinkles, puffiness, and dark circles, all of which can be caused by a variety of factors including aging, lack of sleep, and environmental stressors. Our Lost Baggage Eye Treatment is designed to specifically target the delicate skin around the eyes to deliver a concentrated serum with a variety of active ingredients, including hyaluronic acid, peptides, squalene, and rose water.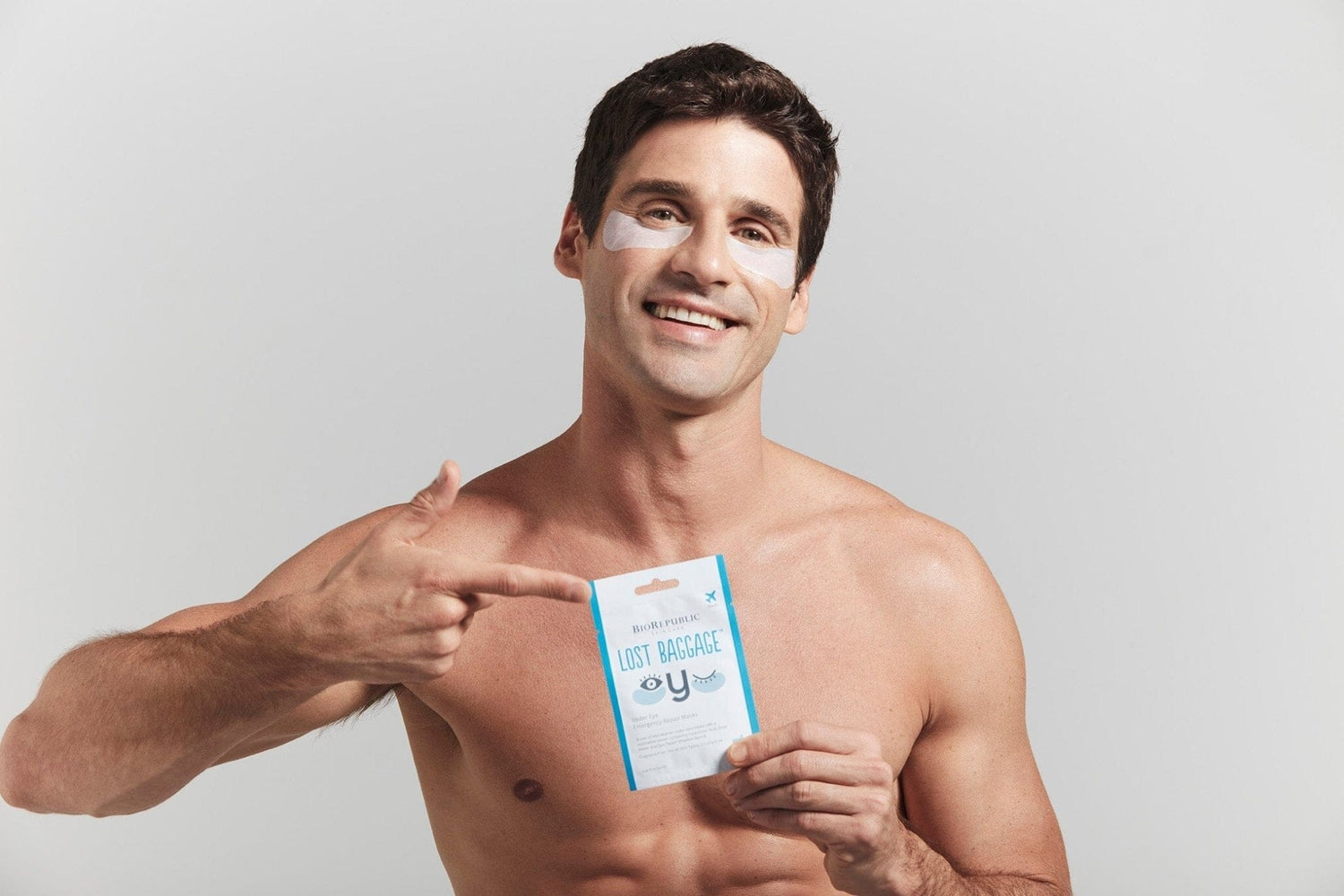 Immediate Results & Long-Term Benefits
One of the key benefits of our under-eye mask is its ability to provide immediate results with visibly hydrated, brightened, and rejuvenated skin. Made from 100% pure biocellulose hydrogel material, our mask adheres closely to the skin, creating a tight seal that helps to lock in moisture and deliver active ingredients more quickly and effectively. And, of course, by incorporating our hydrogel patches into your skincare routine, you can reduce the appearance of fine lines and wrinkles long term. With weekly use, you can deliver your skin the peptides and hydration needed to maintain your youthful glow.
· Formulated without Parabens, Sulfates,
Pthalates, and Triclosan.
· Clean, Effective, Cruelty-free.
· Vegan.
· Dermatologist tested for safety.
· ECOCERT Certified.
· 100% Biocelullose Biodegradable Sheet Mask.
A NATURAL INGREDIENT LIST THAT DELIVERS MAXIMUM RESULTS.
Aqua, Propanediol, Glycerin, 1,2-Hexanediol, Sodium Levulinate, Panthenol, Sodium Anisate, Carbomer, Xanthan Gum, Algin, Sodium Citrate, Butylene Glycol, Citric Acid, Potassium Hydroxide, Rosa Damascena Flower Water, Sodium Polyacrylate, Sodium Hyaluronate, Squalane, Hydrolyzed Hyaluronic Acid, Palmitoyl Dipeptide-5 Diaminobutyroyl Hydroxythreonine, Palmitoyl Dipeptide-5 Diaminohydroxybutyrate, Dextran, Palmitoyl Tripeptide-8, Beta-Glucan, Caprylyl Glycol, Sodium Benzoate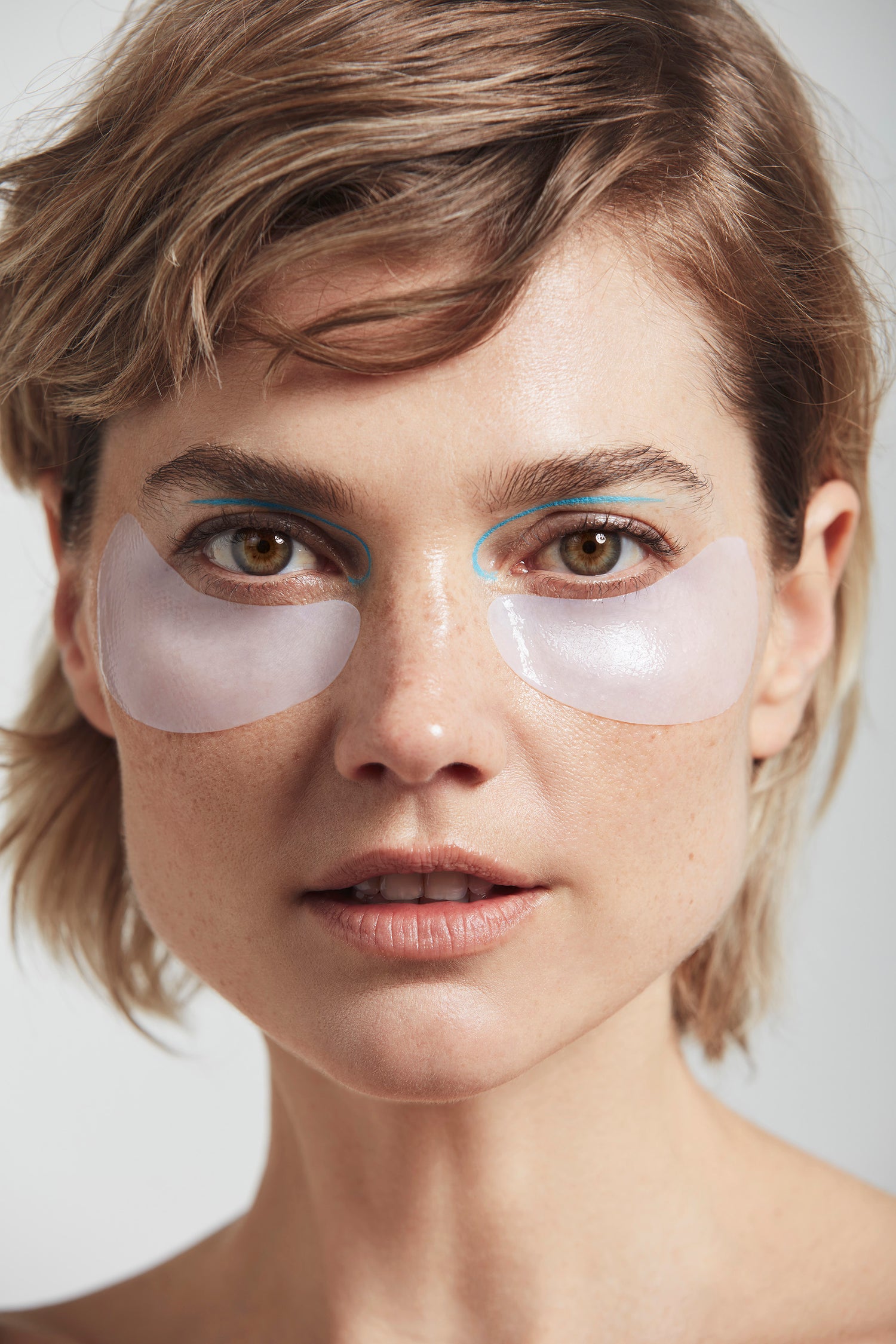 Clean Beauty Should Be Simple
Whether you're looking for on-the-go or at-home solutions for brighter, more hydrated skin, we've got you. At BioRepublic, we offer easy-to-use skincare products to make clean and effective beauty more accessible.