Men's Skincare
The first step to effective skincare is understanding your skin and identifying your skin goals. Of course, just like women, all men experience certain levels of sensitivity, acne, and aging, but there are some key differences in men's skin to consider.

First, with greater fluctuations in the testosterone hormone, men can often experience excessive sebum production that leads to oily skin and clogged pores, especially in those T-zone areas. Men tend to have larger pores and without daily cleansing and regular exfoliation efforts to remove oil and dead skin cells, they might have more frequent and more severe acne breakouts. Facial hair and shaving also bring new considerations into the picture as both can increase the level of skin sensitivity and irritation.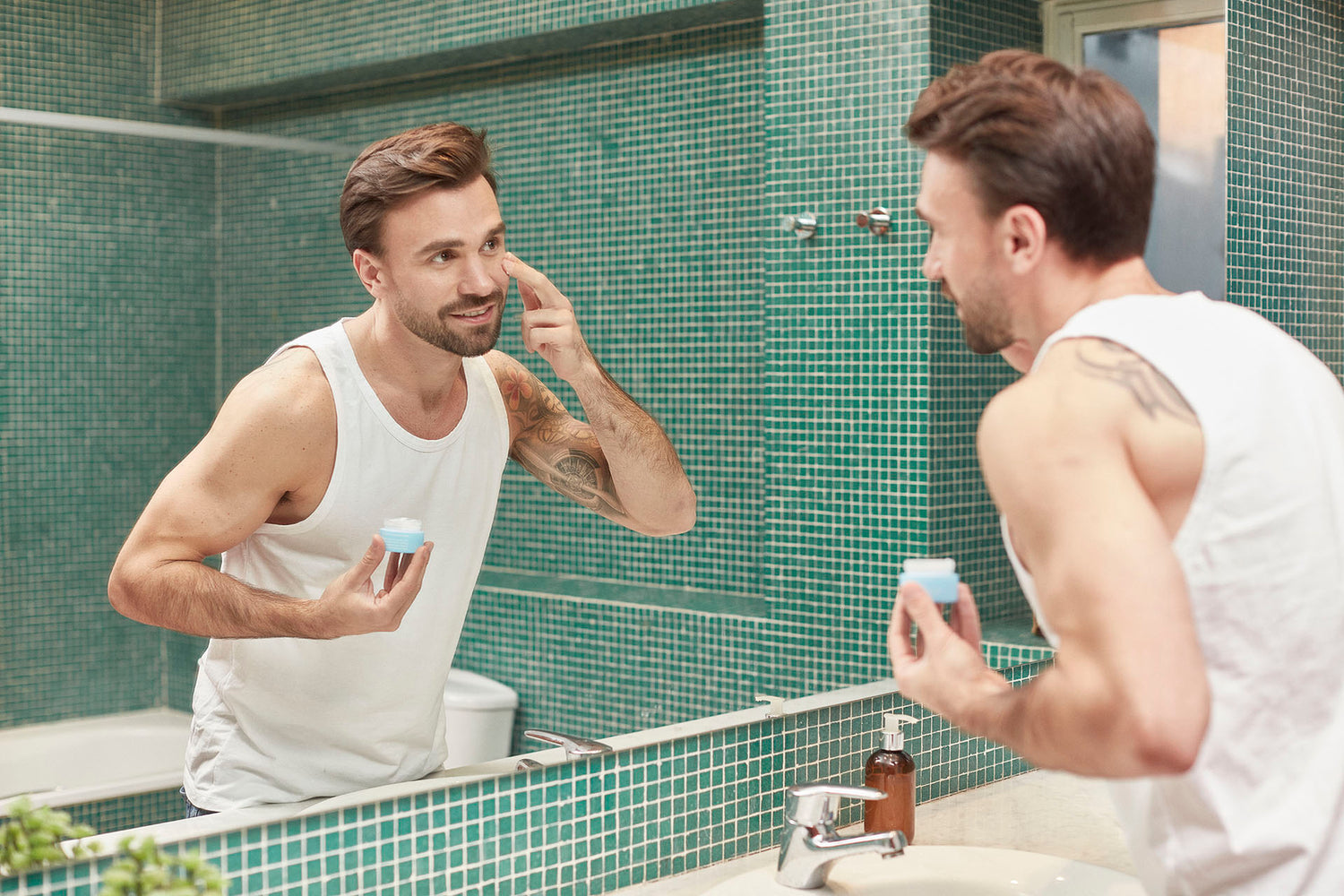 Caring for Your Skin
It can be easy to shy away from skincare when your options seem too complicated and expensive. At BioRepublic, our goal is to make caring for your skin easy with high-quality products made for every skin type. The first step to taking better care of your skin is finding a custom skincare routine to address your unique skin concerns. Do you have sensitive skin, excess oil, dry patches, dark spots, fine lines, or a mix of different problems? We offer products with high-quality active ingredients that aim to combat these concerns and provide clear, glowing skin you are proud of.

Men's face masks are highly effective at treating your skin issues because they offer everyday convenience and highly concentrated ingredients that show the best results. Choosing the best face mask is key to avoiding any harsh chemicals that trigger inflammation, redness, and irritation.
NATURAL INGREDIENTS DELIVER
MAXIMUM RESULTS
Cleanse
 
Start by washing your face with a gentle cleanser in the morning and before bed. Look for a face wash that's designed for your skin type (e.g. oily, dry, sensitive) and is free of harsh chemicals that can strip your skin of its natural oils.
 
Moisturize
 
After cleansing, apply a moisturizer to your face and neck. Moisturizing is important for keeping your skin hydrated and preventing dryness and irritation. We offer a variety of lightweight creams that contain ingredients like hyaluronic acid and glycerin to help lock in moisture. Using a hydrating mask 2-3 times per week can also restore the moisture and appearance of your skin.
  
Exfoliate
 
Exfoliating once or twice a week can help remove dead skin cells and unclog pores, preventing breakouts and improving the overall texture of your skin. Face masks specifically designed for exfoliation are a convenient and effective way to practice this step and keep your skin clear.
 
Detox
 
Once a week, use a detoxifying mask to help draw out impurities and unclog pores. Look for a product that contains ingredients like charcoal or green tea, which can absorb excess oil and impurities, leaving your skin looking refreshed and revitalized.
 
Face Masks for Every Skin Type
When it comes to men's skincare, simplicity and consistency are key. Incorporating facial masks from BioRepublic is the best way to create an effective routine that helps you reach your skin goals. Our main ingredients are unique, effective, and natural to offer reliable solutions at an affordable price.

For your weekly exfoliation, our Extra Exfoliating Mask uses lemon juice and lactic acid as key ingredients to combat oily skin and control your acne breakouts. Our Green Tea Detox, on the other hand, offers much-needed detoxification to help heal acne and cleanse your pores. One of our newest masks, the T-Zen Charcoal Face Mask addresses the T-zone area, the section of our face where many of us experience breakouts and excess oil.

The list of specialized face masks goes on, so explore our wide selection and choose your personal solutions to start simplifying your skincare journey.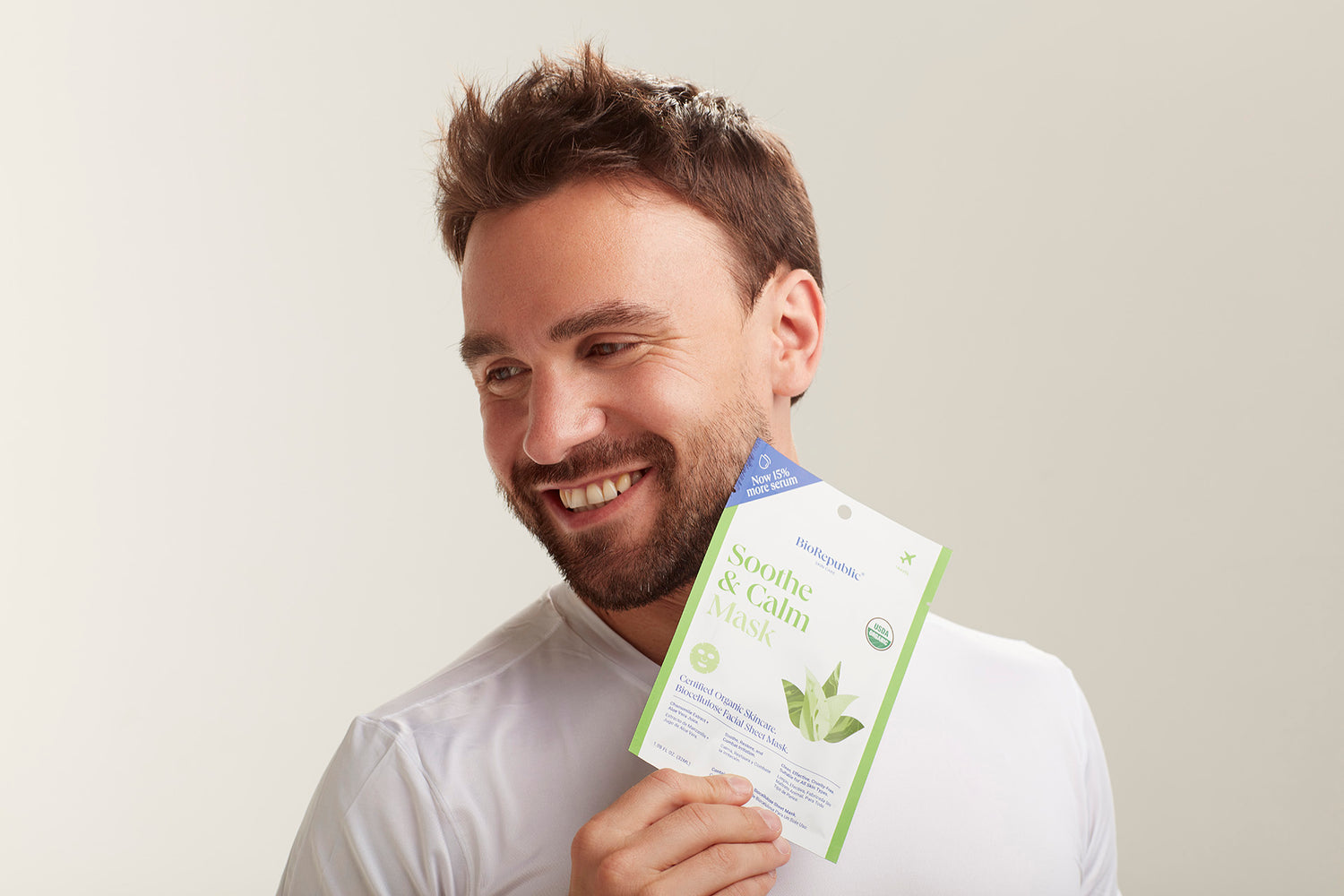 Effective Skincare Solutions
At BioRepublic, our mission is to create skincare products that are affordable and accessible. Our face masks are simple solutions to hydrate, soothe, and protect your skin. We also offer a wide range of creams, serums, and mists to incorporate into your daily routine and provide essential hydration and nutrients. To learn more about your skin and find customized products, take our skincare quiz and shop our wide selection of masks in select stores and online!
Where to buy?
Shop your favorite products at:
Target - Walmart - Whole Foods
Costco - Sephora - CVS Pharmacy - and more!