Got pimples? You're hardly alone. Millions of women struggle with blemish- and acne-prone skin. And contrary to popular opinion, pimples are hardly a problem just for teens. According to the American Academy of Dermatology, many women in their 30s and 40s have acne. In fact, it affects approximately 15% of adult women, and the AAD warns that this rate has been increasing over the years. Clear up your skin and perfect your complexion with this quick, effortless 30-day detox.
Detox Your Skin: Eliminate Blemishes With Healthy Nutrition, Savvy Skincare and Facial Sheet Masks For Acne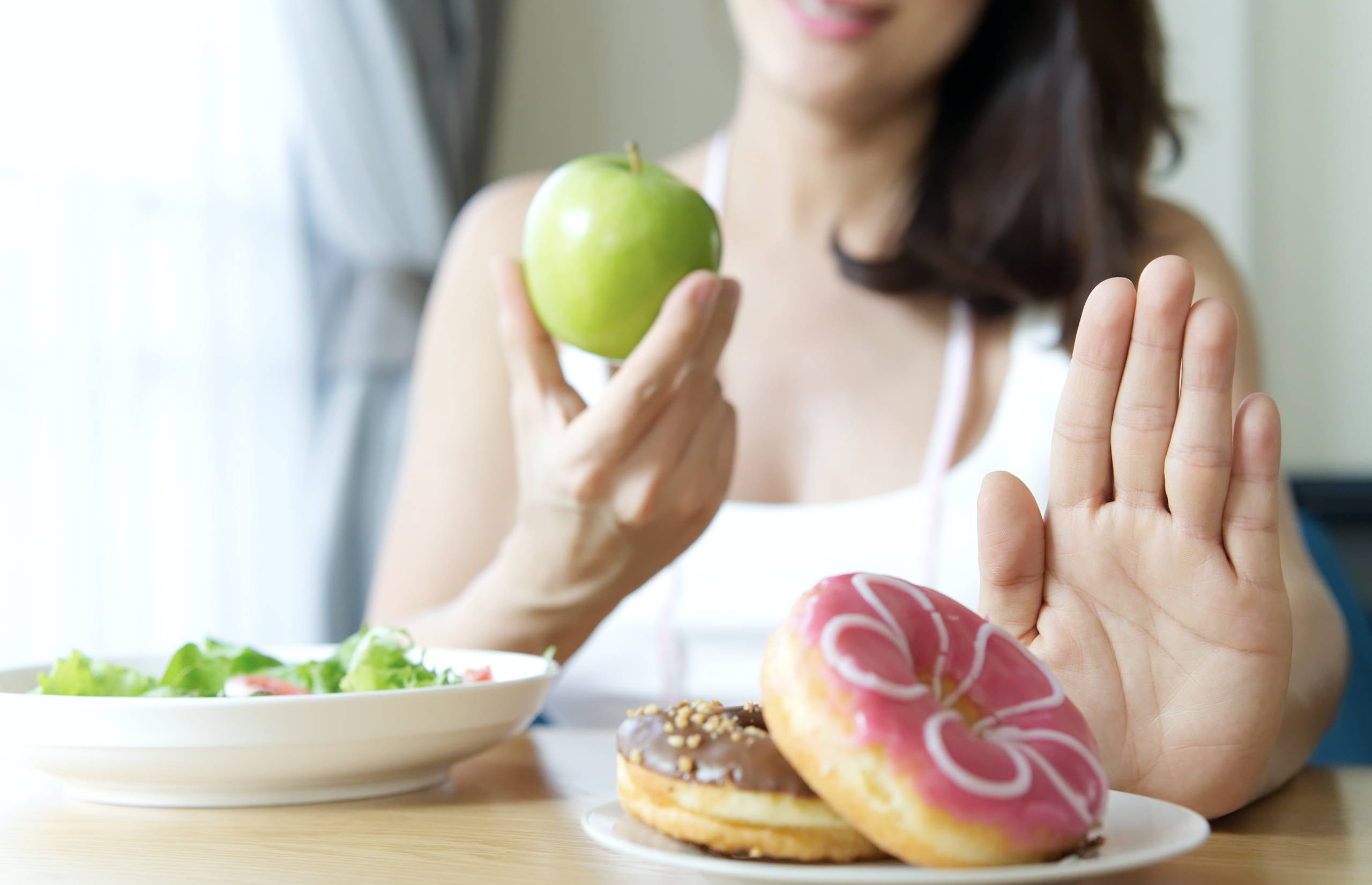 Step 1: Clean Up Your Diet
Girl, what's that on your plate? It's said that we are what we eat, and dermatologists warn that that may be truer than we think.
Research suggests that there's a strong connection between inflammation in our skin and inflammatory foods. And unfortunately, most North American and European diets trigger a lot of inflammation.
Soothe your skin from the inside out by detoxing your diet, re-organizing your cupboards, and tidying up your fridge:
Reduce or eliminate refined grains and refined sugar

Cut back on the alcohol (sorry, wine moms!)

Eat less red meat

Eliminating dairy (no matter how much we love a good cheese platter, dairy is strongly associated with increased acne)
But healing your blemish-prone skin isn't just about avoiding certain foods, but also about enjoying more anti-inflammatory foods:
Add more healthy fats, such as avocados, nuts and extra-virgin olive oil

Eat more salmon and other foods that are high in omega-3s

Cook with anti-inflammatory spices, such as ginger and turmeric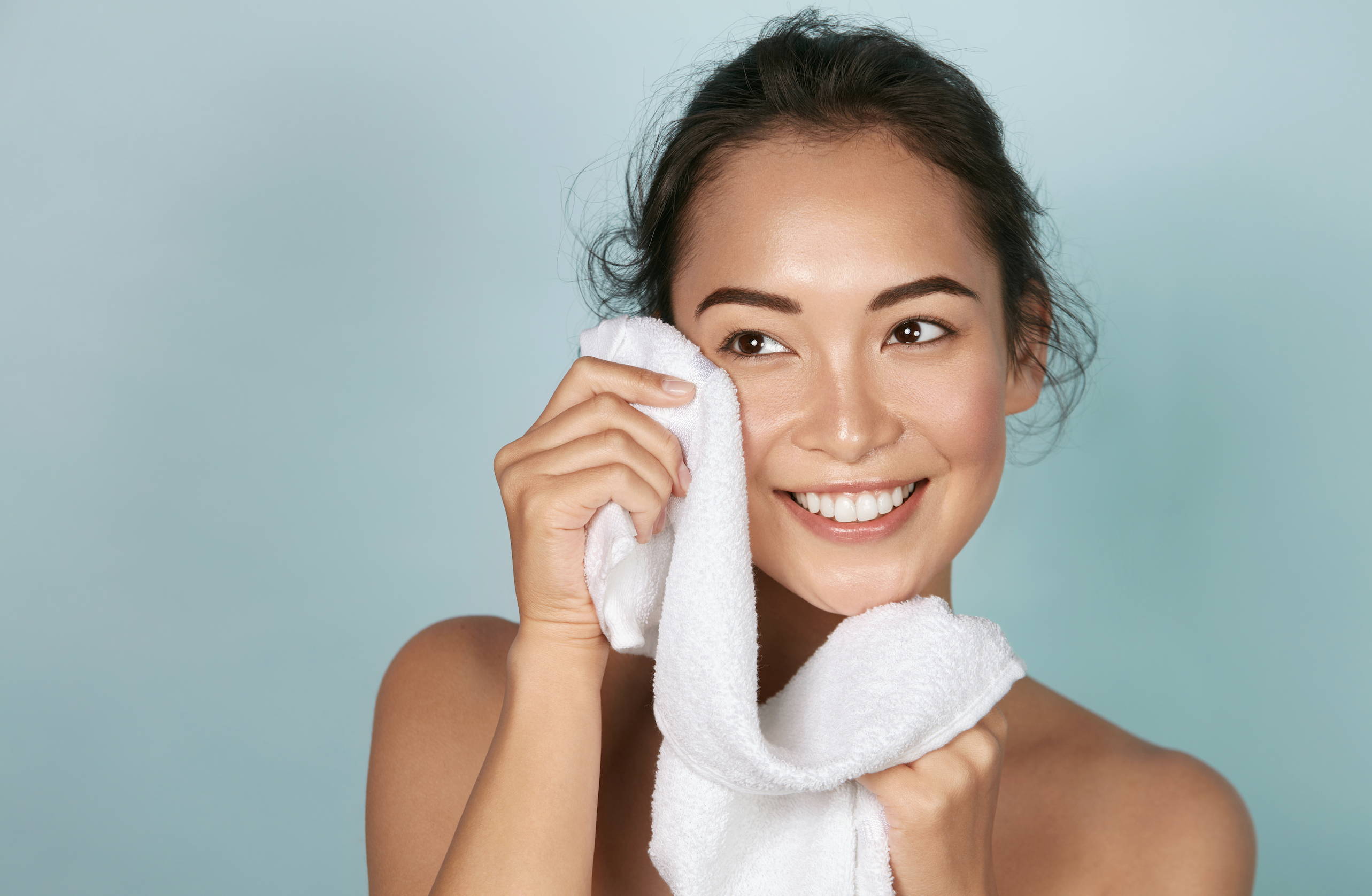 Step 2: Wash Your Face and Detox Your Pores
Keep your face clean. Dirt, oils, makeup and other muck will clog your pores, irritate your skin and make your acne, blackheads and pimples worse.
Whether you follow a complex 10-step K-beauty skincare approach or are someone who picks up an all-in-one skin product type of gal, don't skip your morning and evening face-washing routine.
For the best results:
Use just your hands. A washcloth will aggravate acne and redness.

Avoid using products that contain crushed walnuts and other harsh physical exfoliants.

Pat your skin dry (don't rub it!).
Step 3: Apply an Exfoliating Facial Sheet Mask for Acne
Using a chemical exfoliant — popular examples include glycolic acid, lactic acid, salicylic acid, etc. — is one of the best things you can do for your blemish-prone skin. Regular usage will:
Unclog your pores

Slough off dead skin cells

Kill the bacteria that trigger acne (the acids have natural antibacterial and antimicrobial properties)

Rejuvenate your skin, reducing scarring and dark spots from past acne breakouts

Prevent new blemishes from appearing
Don't waste your money on face washes. The products don't stay in contact with your skin long enough to be truly effective. Instead, use a face mask that helps your skin to soak in all the acne-clearing benefits of the chemical exfoliant.
Your best bet is the Extra Exfoliation Sheet Mask.
This facial sheet mask for acne uses lactic acid to destroy bacteria and unplug your clogged pores. Unlike other acids, lactic acid is gentle enough for blemish-prone skin.
Additional ingredients in this facial sheet mask for breakouts include:
Aloe vera to help heal and repair your skin after a breakout

Snow mushroom extract to brighten your complexion (perfect if you're worried about acne scars)

Rice extract to help soothe away redness

Sunflower seed oil to help hydrate your skin without clogging your pores again
For the fastest results, use an exfoliating sheet mask for acne two or three times a week for one month.
Step 4: Sip a Detox Tea
An estimated four out of 10 women don't drink enough, and your skin shows it. Not only is staying hydrated essential for firmer skin and a natural glow, but getting more fluids into your diet also helps your body to efficiently circulate nutrients to your skin surface.
For the healthiest skin, try:
Green tea: Its antioxidants offer anti-aging benefits from the inside out, and may even protect your skin from sun damage.

Ginger tea: It supports your liver (your body's largest detox organ) and reduces inflammation that may make your pimples and skin redness worse.

Dandelion tea: It also supports your liver and ensures proper waste elimination.
Step 5: Detox Your Skin With a Facial Sheet Mask for Blemishes
Just as green tea helps you detox your whole body, it may also help to detox your skin surface.
Every day, your skin is bombarded with free radicals, dirty air and city grime. All of these pollutants irritate your skin and trigger breakouts, and if left unmanaged, can also lead to signs of premature aging (e.g. fine lines, wrinkles, loss of collagen, etc.).
Heal your acne, detox your pores and get ahead of the problem with a Green Tea Detox Purifying Mask.
This facial sheet mask for blemishes offers high antioxidant levels and moisturizing properties. It will help to repair your skin's natural barriers, neutralize free radicals, and purify your every pore for a clearer, brighter complexion.
For the best results, detoxify your skin with a facial sheet mask for pimples once a week.
Step 6: Don't Add Toxins Back to Your Skin
After doing all this work to heal your skin, don't trigger another breakout by adding toxins back to your pores.
From hairsprays to moisturizers, we put a lot of products on our bodies to make ourselves look and feel our best. Unfortunately, these products may not help your skin to look and feel its best. For clearer skin, we recommend that you:
Try to keep your hair out of your face. Conditioners, styling products and your hair's natural oils can cause pimples.

Read the labels. Look for skincare products and makeup that's labeled as "oil-free" or "non-comedogenic."

Use a good makeup remover every night if you wear makeup.
Say Goodbye to Blemishes Forever
Get the best skin of your life by joining our free newsletter. We'll send you more tips and guides like the one above, each carefully crafted by our skincare experts to help you keep your skin clear, your blemishes at bay, and your complexion radiant. Plus, you'll save 20% off of your first purchase.
Learn more about caring for your skin by signing up today. Remember, when you sign up you'll also get 20% off your first purchase. It's the perfect time to stock up on exfoliating and detoxing facial sheet masks for acne and blemishes.